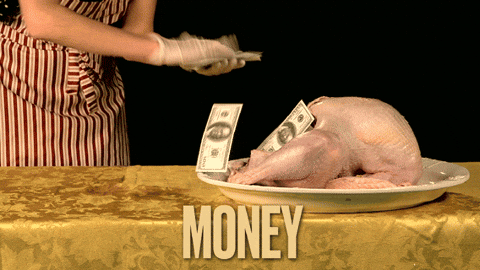 Thanksgiving is a time to say thanks, and we may have already shouted out 101 reasons we're thankful we live in Bushwick, but we'd like to extend that gratitude to ALL the musicians and ALL the venues that are keeping up programming during Thanksgiving. Truly, from the bottom of our cholesterol-brimmed hearts, you RULE. Now go show that gratitude in dollars and see these 5 shows, starting Thanskgiving night.
#5 Hockey, Born Cages, Evvy, Napoleon @ Brooklyn Night Bazaar 165 Banker (FRI 8pm, $FREE)
Get your black Friday action on at the Brooklyn Night Bazaar, where you can shop for every artisanal gift your heart desires as well as soaking in some excellent music from indie poppers Napoleon and Hockey!
#4 glitterballnyc.com presents Faso (Discovery/Sublimate) – [CTRL] (Soul 2 Seoul/Basement Floor) – Facets @ The Graham 151 Meserole (SAT 8pm, $FREE)
Dance off your newly-acquired muffintop at this rad dance party on Saturday night!
#3 Thanksgiving Party w/ Caddywhompus, Le Rug, the Due Diligence, and Jack Donovan  @ Baby's All Right 146 Broadway (THURS 8pm, $5)
The day of thanksgiving, head to the only venue we are aware of that's having a TG show, Baby's All Right, for an excellent rock/garage/experimental experience. It would be practically ungracious if fantastic drink specials weren't occurring… $1 Pink Baby's….amirite?
#2 Townie Thanksgiving feat Eskimeaux, Small Wonder, Rosebank Boys, Scooby womb @ Silent Barn 602 Bushwick Ave (SAT 7pm, $?)
"while everyone goes 'home' for the holidays / a bunch of new york townies are going to be / hanging at the barn / making some sounds / during the holiday exodus / perhaps with food"…sounds great!
#1 Weather Warlock w/ Nels Cline, Sean Lennon, Quintron, Steve Shelley @ Secret Project Robot 389 Melrose (FRI 3PM, $?)
Holy turkey. This mysterious show at one of our fave indoor/outdoor party spaces features none other than Nels Cline, of Wilco fame and the "the 82nd greatest guitarist of all time" according to Rolling Stone and special guest Sean Lennon. Yes, the son of John. GO!!!!