Sponsored by Art by Ken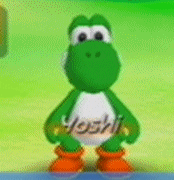 Now this is kinda sad but the last day of Super Bushwick World giveaway is here, and this is your last chance to win an art print of Bushwick re-imagined as a beloved 1990's video game. Hipster Super Mario, and his GF Princes Peach have been keeping you busy with their mysterious riddles you had to solve every day. And Toad knows they weren't easy. Take yesterday for example, only one person got it right! The answer  to the riddle: "Princess Peach wants to go on a date to Star World. Can you tell us where she wants to go?" was "The Bushwick Starr," and someone named Sholeh Dalai was the only genius who answered correctly.
Since yesterday was so difficult, Hipster Super Mario listened to the advice of Yoshi who got high again and is now feeling the love to ask a question that everybody gets right! So are you ready? Click on the widget to display the riddle!
a Rafflecopter giveaway
'Super Bushwick World' is a 36′ x 36′ large acrylic painting; a map of Bushwick as a video game world enticing thanks to its precise and hilarious details – from pixilated pizza for Roberta's; Bushwick's famous graffiti "Call Your Mom" to green pipes for the subway stops of the L and M trains. "The toads' houses are for bodegas," laughs Art by Ken.
Art by Ken made also a bunch of prints for the fraction price of the original, so that every Bushwick apartment can have one to worship.
You can try your luck and win a print here at Bushwick Daily, or you can simply get a print, which is available in two sizes through his website. A 12" x 12" print is only $30, and an 18" x 18" print costs $60, also a spanking good deal.
For those who prefer to bring "Super Bushwick World" with them wherever they go (yes, even to Manhattan), they can pre-order one of the 25 LIMITED EDITION iPhone cases!  The cases can be ordered for all recent model of the iPhone, and will ship on September 1, 2013.
Oh, and if you'd prefer to drape your body in the awesomeness of "Super Bushwick World", a vintage style baseball tee is now also available for pre-order! Shirts are available in unisex styles and feature an all over print design with colorblock sleeves and the Super Bushwick World logo on the chest.
Good luck!