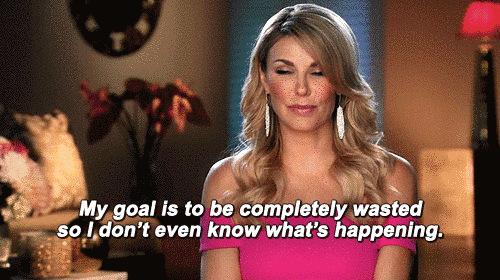 We're glad you've joined us on this side of Decemeber, having fallen into a deep embrace with "the spirit" whether you wanted to or not. Now let's endulge in the most prevalent of all Bushwick festivities: concerts! These 10 shows – many of which are free! – give you plenty of options to let your elf flag fly free.
#10 Veda Rays + MPHO + Spirit Of A Slain Eagle @ Greenpoint Heights, 278 Nassau Ave (FRI 9PM, $FREE)
Say farewell to one-time DIY spot Greenpoint Heights with The Veda Rays and friends.
#9 Julia Santoli, Velvet Zombie, Ghost Party @ Bohemian Grove, 64-66 Grove St (SAT 9PM, $5)
Bohemian Grove will feature an eclectic night, including "thick furry crying guitar styles " from Velvet Zombie.
#8 BF3ST @ 272 Seigel St (SAT 1PM, $5)
It's back. Everyone's favorite last minute mash up of art, friends, music, and fun times is back. Go check out a ton of music and fun! $5 suggested donation goes to The Planned Parenthood.
#7 Chromed ft. The Golden Pony, Alan Nieves, Foxx A, Budo Kiba Collective etc @ Paper Box, 17 Meadow St (FRI 10PM, $10)
Chromed offers two rooms to of Bushwick's hottest future hip-hop floor alongside the deep, dark, tech house greatness. Yeeeeeee.
#6 Pile @ Alphaville, 140 Wilson Ave (FRI 9PM,$10)
VOCAL FRY w/ music by Pile, words by Sadie Dupuis, Lucas Mann, Dora Malech.
#5 Grooms, Solvey, Drawing Boards @ Palisades, 906 Broadway (SAT 8PM, $10)
Grooms! We are so lucky you play in Bushwick so often.
#4  Future Punx, Total Slacker, Dynawalryst (mems. of Dinowalrus), SideASideB @ RAKitClub 338 Moffat Unit L (FRI 9PM, $?)
Everyone's fave apartment venue offers a bill to blow off the super fuzzy socks you didn't want anyone to know you were wearing…
#3 The Landlady Holiday Spectacular @ The Bell House, 149 7th Street, Gowanus (SUN 7PM, $12)
Embrace the Holiday spirit with indie renditions of all your childhood faves by your adult fave musicians, like Nels Cline, Cassandra Jenkins, Nick Hakim, and more!
#2 Oh Golly (Record Release) & Friends!!! @ The Gateway, 1272 Broadway Ave (SAT 8PM, $FREE)
#1 NO SHOES/ NO ICE / POLYON (D.C.)/ HOUNDS BASKET / NO HONEYMOON @ The Gateway, 1272 Broadway Ave (SAT 9PM, $5)
TWO shows at the same venue, the same night, the same time? We heard that this place is multi-level. Go and check out both shows in what seems to be Bushwick's hottest new venue….