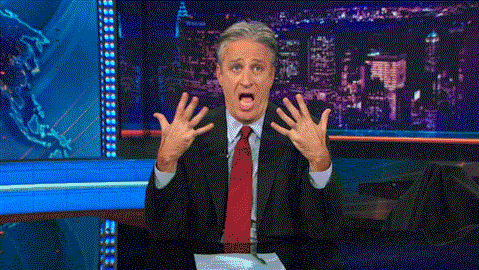 Ever get the tinglies when listening to your favorite band, or maybe some new band, or maybe even some band you never thought you'd develop a music crush on? Even if you're a dude, admit it: You're somebody's fangirl. Embrace it, let it permeate every show you go to. Spread the fangirldom this weekend at one (or more!) of these excellent musical phenomenons.
#10 Eli "Paperboy" Reed, Reverend Vince Anderson and His Love Choir @ Union Pool, 484 Union Ave (SAT 8PM, $12/14)
Reverend Vince Anderson and His Love Choir switch their years-long Monday night residency to Saturday, to the benefit of MANY! #9 Zula, Swings, Two Inch Astronaut, Half Waif @ Baby's All Right, (SUN 8PM, $8)
Zula took a little break from performing. Maybe they have new songs! Only one wayto find out… #fangirl.
#8 Show Me the Body + Eartheater + Dreamcrusher + Casas + Hak @ Shea Stadium, 20 Meadow St (FRI 9PM, $8)
If Eartheater is involved we endorse. Rest of the bill also stacked.
#7 The Night Screams // KDH // Twin Strike // Serpent Skirt @ The Gateway, 1272 Broadway (SAT 10PM, $FREE)
That awesome new venue you just haven't made it to yet? Free show. C'mon, get your ass over there.
#6 Milo, Hemlock Ernst (Samuel T Herring from Future Islands), Chris Misch Bloxdorf Quintent @ C'mon Everybody, 325 Franklin Ave (FRI 8PM, $8)
Samuel T Herring's solo rap alter ego? YES PLEASE!
#5 PANACHE HOLIDAY PARTY @ Our Wicked Lady, 153 Morgan Ave (FRI 8PM, $FREE)
Free music from legendary party mavens Panache Booking and free dessert? Sweet spot!
#4 Teenage Jesus & The Jerks, A Pleasure, Hollow Earth, Ancient Astronaut B2B (DJ set) @ Trans-Pecos, 915 Wyckoff Ave (FRI 8PM, $20)
The last night of Other People's "Epicenter of Cool" Residency- go check it out!
#3 Thunder GumboMania #30 (XXX): CHRISTMAS CAGE MATCH @ House of Yes, 2 Wyckoff Ave (SAT 9PM, $10/15/20)
Thunder Gumbo teams up with the infamous and 100% legal House of Yes to bring you a night devoted to pro wrestling, costumed battle to the death, flaming warfare, and the holiday spirit! Fire, pole, and Aerial performances.
#2 SPEEDY ORTIZ / DOWNTOWN BOYS / ESKIMEAUX / VERY FRESH @ Silent Barn, 603 Bushwick Ave (FRI 8PM, $12)
An epic lineup and a benefit for Girls Rock Camp Foundation. So good it's sold out. That's too bad…
#1 Speedy Ortiz, Aye Nako, Dirty Dishes, Gemma @ Palisades, 906 Broadway Ave (SAT 8PM, $12-45)
…BUT luckily for you Speedy is doing two nights of benefits, second night at mainstay Palisades. Get tickets before they sell out!