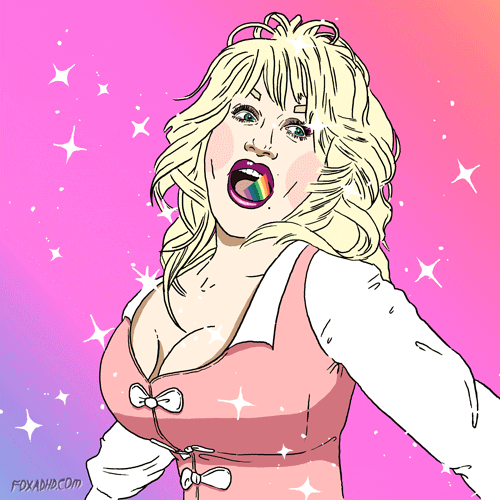 Happy Pride, Bushwick! This weekend offers your usual top-tier punk and genre-bending shows, with a sprinkling of Burning Man and LGBTQ-friendly DJ sets. Sounds very Bushwick-y, we know, but in this world full of hate, we'll take all the peace and harmony we can get.
#7 Backyard Show with Ghost Rodeo, The Duskwhales, Brendan McDonough, Cheetah Lamp @ 137 Woodbine Street (FRI 7PM, $FREE)
If you're looking for a chill-ass time on Friday night, head deep into Bushwick for a cozy backyard concert. Music starts and 7 so if you get there early enough you'll even get to catch the sunset to ever-excellent tunes of Cheetah Lamp & friends!
#6 Dope Body, Show Me the Body, Banned Books, Dadras @ Aviv, 496 Morgan Avenue (SAT 8PM, $8)
Catch the Baltimore-based band, Dope Body this Saturday at Aviv. Earl Grey, a single from their forthcoming LP Kunk is an interesting combination of Southern-style rock infused with layered synthesizers and notes of the Beastie Boys.
#5 Backyard Show: Dead Sexy Sheila, Warcries, Idle Bloom, MELT, Dead Lead Echo @ TBD backyard, somewhere off the Central M Train, (SAT 5PM, $5)
My personal favorites, Dead Leaf Echo along with Nashville-band Idle Bloom, among others, will be performing at a TBD backyard off the Central M train stop. Let's hope that the weather will be merciful and we'll get to enjoy this great bill in an idyllic backyard setting.
#4 Purple, Dirty Dishes, High Waisted @ Alphaville, 140 Wilson Avenue (SAT 8PM, $10)
Catch High Waisted's last Brooklyn show of the summer. The perfect get-away sounds of this NYC-based band makes us want to rent a convertible and drive to the nearest motel, Thelma and Louise style.
#3 Thunder Gumbo XXVII: Cult of the Sacred Cowboy @ The Paper Box, 17 Meadow Street (FRI 10PM, $25)
Whoa! The fundraiser party for Brooklyn-based art collective, Thunder Gumbo's trip to Burning Man sound more exciting than the festival itself. Expect three stages of music, video installations, tantric massages and a visit from Sacred Cowboy, a legendary yogi. Admission is free if you let them shave your head at the door. Otherwise, presale tickets available here.
#2 PopGun Presents Fucked Up (Zodiac Series Tour), DOOMSQUAD, OCDPP @ The Wick, 260 Merserole Street (FRI 8PM, $15)
Fresh from Europe, hardcore punk powerhouse, Fucked Up kicks off their USA Zodiac Tour at The Wick. It is unknown if clay pots will be for sale.
#1 Gavin Russom, Lauren Flax and Zachery Allan Starkey Present: C//TY Club #9 with Special Guest DJ Ana Lola Roman @ Bossa Nova Civic Club, 1271 Myrtle Avenue (FRI 10PM, $FREE)
C//TY Club, the monthly party at Bossa Nova Civic Club (welcome back, bb) returns on Friday with resident DJs Lauren Flax, Gavin Russom and producer Zachery Allan Starkey, who I'm sure will set the night's techno, synth-wave benchmark high. Good to note: C//TY Club is an LGBTQ and artist-friendly, which makes it an excellent precursor to Pride. Enjoy!