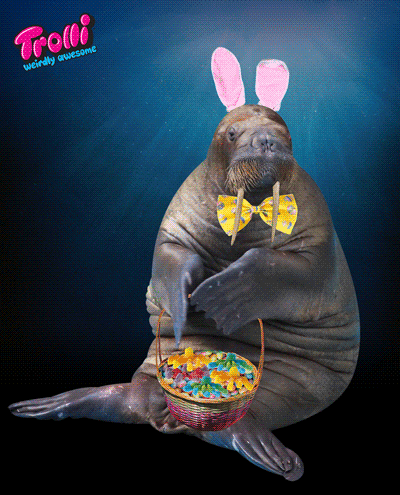 So you can't be with your family this Easter weekend. So you never believed in the Easter bunny. Or Jesus for that matter. ANYWAYz, don't let it get you down- your Bushwick family is here for you! Consider this Top Shows list your interactive Easter basket.
If you're looking to top off your Saturday evening with a DEVO-influenced dance party in a windowless dance chamber, fueled by $3 beers, this event is for you!

This intriguing Thursday night event describes itself as "an immersive dream  experience. Set in the Forever Loft, in Bushwick, the event will feature five bands, 20 dancers, 17 acrobats, 12 art installations, Ron' Tacos, Ali's Caribbean Food, and sponsorship by The Bronx Brewery." DOPE!
Sweet bill to get real to on a Caturday night with our pals GhostPal.
A *new* DIY venue that's themed around magical steak? The garage-n-punk-flavored bill is nice and juicy. We'll bring the A1. And a mere $5.
Consider this show the scuzzy, weirdly-wrapped candy at the bottom of your Easter basket. You take take the first bite and wonder if it's gone bad– but then you realize it was the best nibble in the whole bin. If you like loud, textured experimental tapedeck soundscapes, PC Worship will blow you away.
Broke City is back with another awesome free party, this time featuring one of our fave Brooklyn electronic outfits, Teengirl Fantasy. Pretty much everyone is gonna be there, so why don't you be, too?